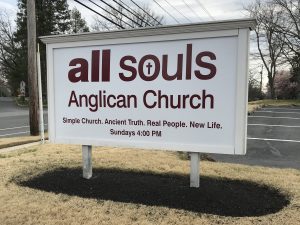 Due to our continuing health crisis related to COVID-19, the All Souls Evensong will take place online via a Zoom online meeting.YOU MAY DOWNLOAD the complete liturgy for Trinitytide provided below before joining our evening's worship. If you use your computer or the Zoom app on your smartphone or tablet, you may also follow along while it is scrolled on your computer screen during worship.
We will continue to pray for our nation in light of the continuing pandemic crisis even as the COVID-19 vaccine is administered.
HOW TO JOIN THE MEETING on SUNDAYS at 4:00 PM Eastern
Simply EMAIL us at allsoulsnj@gmail.com for the Meeting ID and Password NO LATER than 1:00 PM Eastern on Saturday to attend as our guest.