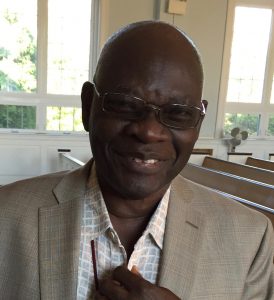 Last Lord's Day June 19, 2016 the members of All Souls welcomed the former Anglican Primate of the Church of Nigeria, Peter Akinola to the parish. Akinola was elected Primate of the Church of Nigeria in 2000, the largest church in the Anglican Communion, then numbering 18 million members.
Archbishop Akinola shared with us the wonder of God's providence and grace that he has seen demonstrated in his years of ministry. He told the story of church planting and mission in the new Nigerian capital of Abuja. Abuja, built on a green-field site, has no Anglican presence when he arrived. He holds it one of his greatest successes to have created out of nothing a vibrant Anglican community there, becoming so extensive that it became its own Province in 2002 with 17 dioceses!
Taking questions from All Souls members, His Grace explained his role in the defense of biblical Christianity in the face of liberalism in the Anglican Communion and in the face of Islam in his own country. He was instrumental in the creation of GAFCON (The Global Anglican Future Conference) that drafted and ratified the Jerusalem Declaration and created the Fellowship of Confessing Anglicans. He also explained the events that led to the establishment of the Convocation of Anglicans in North America CANA – our own Anglican jurisdiction in which our parish of All Soul's Anglican was planted.
His Grace was visiting parishes in the Missionary Diocese of CANA East to tell of the work of his foundation that supports and trains Nigerian youth. Nigeria has the largest youth populations in all of Africa.
It was a thrill for all of our members to hear and to thank the man whose faithfulness to the biblical gospel gave us a home.