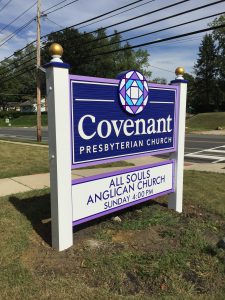 At our Vestry meeting Thursday night we set a protocol for this Sunday re COVID-19. Expect weekly updates on coming Saturdays for the Lord's Day following as the situation changes every day.
As of this Sunday, we will meet regularly for Evening Prayer at 4:00 PM. Coffee Hour is suspended for the season. We will keep the 6-foot rule & avoid closer contact. In our host's large auditorium it is easily done in a plant of our size and average attendance. Sanitizer wipes & tissues are available. Members at risk are recommended to stay at home. If sick, stay home.
Please contact us for prayer of your loved ones most at risk and we will certainly pray for them.
If we prevented by the civil authority to gather at our host's location (Romans 13), All Souls will move either to a household or a virtual Evening Prayer with a sermon.