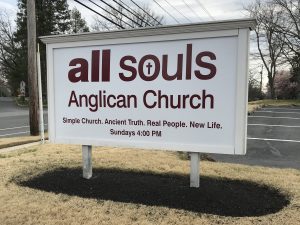 As the health crisis related to COVID-19 has eased in New Jersey, we return to weekly worship beginning this Sunday, 4 July at 4:00 PM.
Just look for our sign at
520 South Kings Highway
Cherry Hill NJ 08034
Please be advised that All Souls follows the current CDC and State of New Jersey mandates:
Those who have not received the COVID-19 vaccine are requested to wear a mask for their own protection, as well as for the protection of others who are at risk. If you have any questions, please speak with the Greeter at the door.
You may still download a copy of the weekly bulletin here.
070421 BulletinFINAL – Booklet
SERMON RECORDINGS  may be found at this link