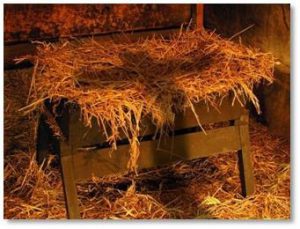 Due to our current health crisis related to COVID-19, All Souls Sunday services will take place online via a Zoom online meeting until further notice.
YOU MAY DOWNLOAD the complete liturgy provided below before joining Christmas Eve's worship. If you use your computer or the Zoom app on your smartphone or tablet, you may also follow along while it is scrolled on your computer screen during worship. We gather together at 7:30 PM Eastern for a Christmas Eve with sung carols and bible readings.
We give thanks to you, O Lord, Holy Father, Almighty, Everlasting God because you gave Jesus Christ your only Son to be born at this time by the work of the Holy Spirit, was made very man of substance of the Virgin Mary his mother; and without spot of sin, to make us clean from all sin.
HOW TO JOIN THE MEETING on CHRISTMAS EVE AT 7:30 PM Eastern.
Simply EMAIL us at allsoulsnj@gmail.com for the Meeting ID and Password NO LATER than 1:00 PM Eastern on Christmas Eve to attend as our guest.